PO Box 484, Pouce Coupe, British Columbia, Canada V0C 2C0
e-mail lyaciw@pris.bc.ca

Updated May 14, 2005

CB/TB Mare
and Accepted
---
LEGACY SASPARILLO (CB/TB)
Foaled 23 June 1998
Registered CB partbred with CBHS & CLRC
16 hands
all photos taken in summer 2001 - just turned 3


Dam: Nostrum's Pride, TB, by Nostrum (Native Dancer line) out of Pride of the Artic by Nearactic (Hyperion line). Race record: two wins at 3 - $16,375.

Sire: Forest Fellow, CB
Sassy's dam was one of my favourite TBs. She had an exceptional disposition and a graceful neck, throat and head, all of which Sassy has inherited. Her neck is a little bulkier than her dam's from the CB influence, but always has a natural arch. Sassy has a lovely conformation and character that would lend itself well to jumping or dressage, and she has plenty of bone. She has speed as well. She is also a people-loving horse. Her dam is deceased. Sassy is Forest Fellow's first filly offspring. All of these photos were taken when she had just turned 3 years old, friend Patti Dupuis is in the photos with her.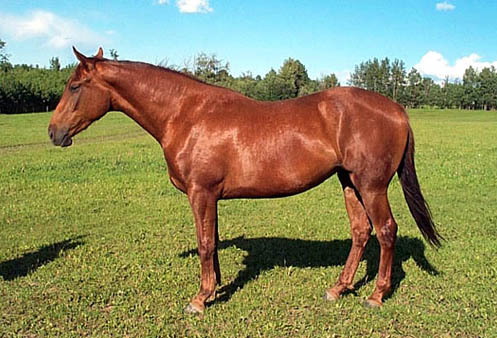 Sassy was started under saddle by Rea Chapman, who rode her for the month of October 2001. She has delivered three colored foals. She has had a couple of trail rides.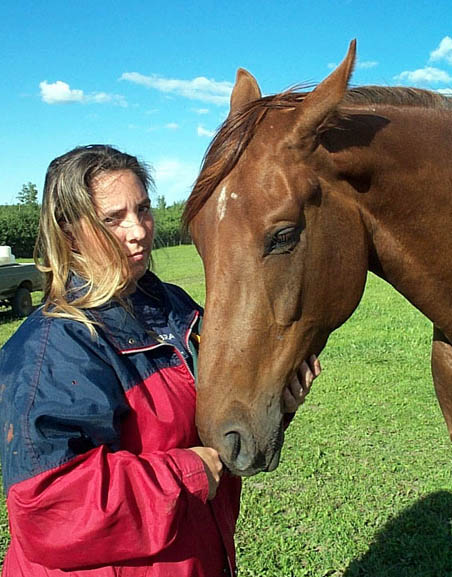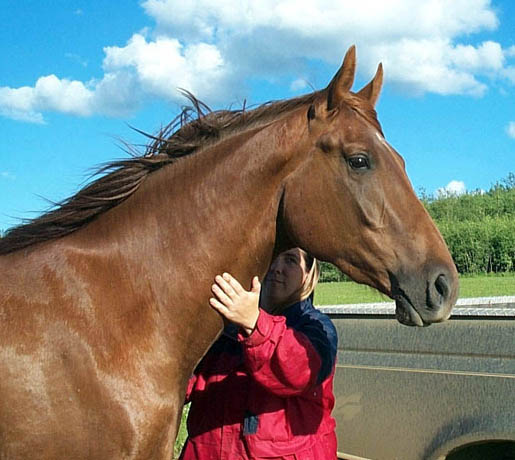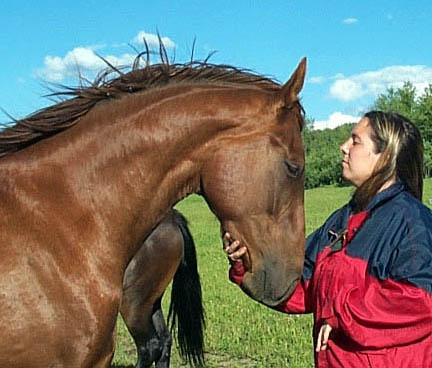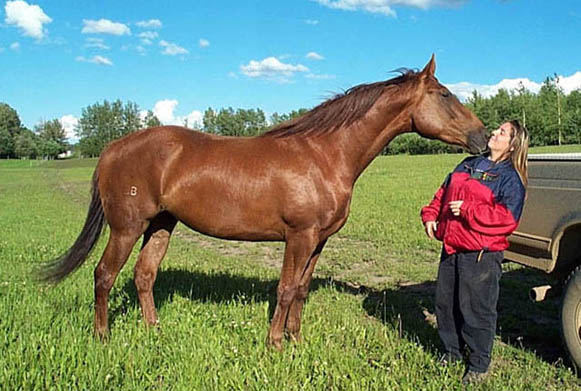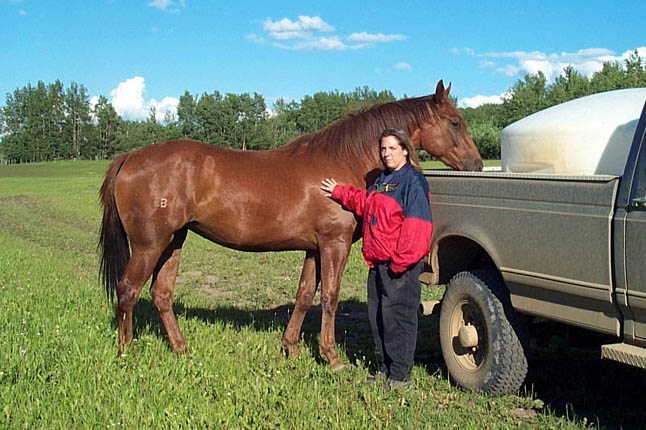 If you like Sassy, then you will probably like one of our young CB/QH crosses as well. Check out Legacy Chester - he looks a lot like Sassy did when he was the same age, and he is for sale.