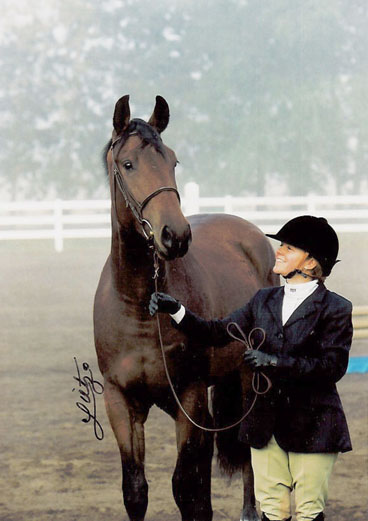 Sold to Wisconsin
Thank you Sam and Julie Garre!

LEGACY HOUSTON (CB/QH)
Registered Cleveland Bay Partbred Gelding
(CBHS and CLRC)
Foaled Apr 26/99
By our Cleveland Bay Stallion Forest Fellow
Out of Jaded Three, QH.
Photo is Houston in 2001
shown by
Julie Garrre at his
first horse show in Wisconsin.
Scroll down for yearling photo.
Houston participated
in the "All the Queen's Horses"
extravaganza at
Kentucky Horse Park
summer 2003.
See photos and story.