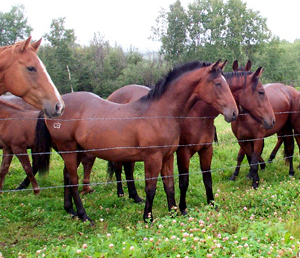 These two photos taken in August 2004, as a yearling.
This filly is very typy CB.
She has a friendly disposition, easy to catch.
She'll probably mature to 16 hands.
I'll measure her again one day soon.
She has a huge, heart-shaped rump.

Nice natural arch to her neck.

A pretty mare with big bone and
the best of feet.
Photo below is Duchess as a baby in 2003.