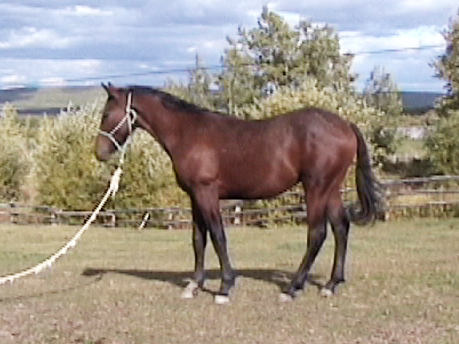 Video still taken as yearling in 2003
Nice disposition - friendly, especially if you have oats
solid, wide , substantial
Straight movement
Solid bay except for a few white hairs on forehead
Potential for jump, hunt, event, and dressage
and of course, driving!
Note his nice clean throat
Excellent feet from both dam and sire


Cola on his QH side has King Leo Bar for a great grandfather
He is a truly all-rounder horse, as he will do well in western disciplines as well.
He would make a great roper, he has the quick speed of a QH, get down and dig
and turn on a dime. He has cutting blood, though he is too tall to be a cutter.