Legacy Hazel
Canadian Warmblood mare
Registered CWHBA
Foaled Aug 11, 2007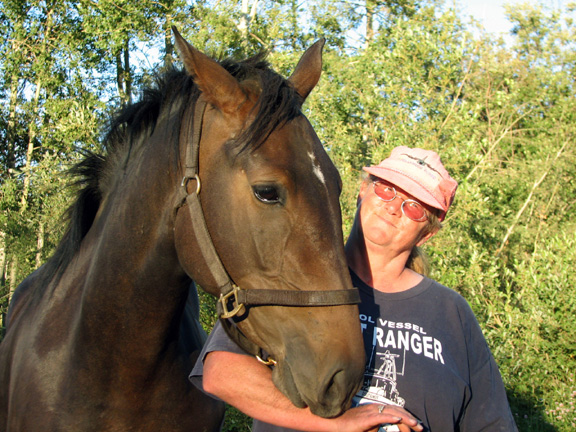 Thanks to friend Cathy Ashcroft for help taking these photos.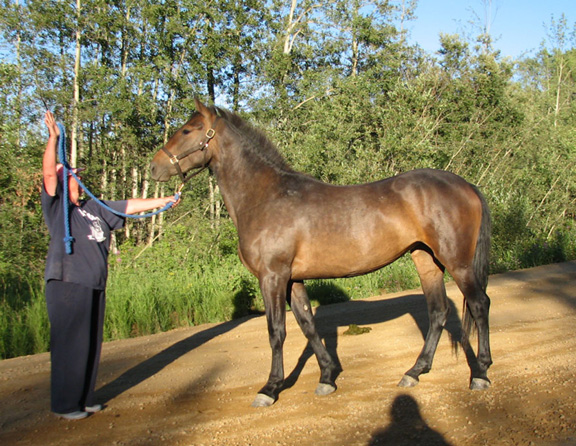 Friendly Warmblood mare. Follows me in the pasture.
All photos taken in July 2010.
Very gangly at this point.
Big bone, excellent feet.
Straight movement all limbs.
Measured at 15-1 hands on Feb 28/10.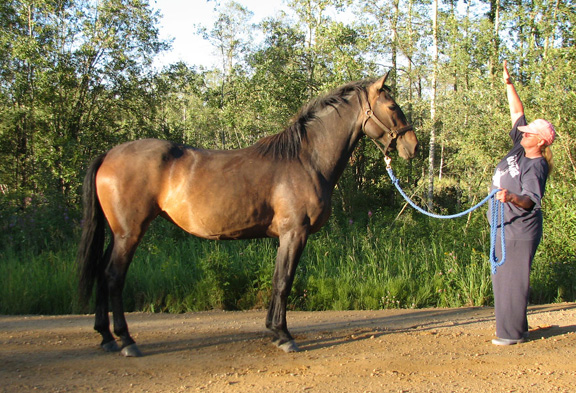 Hazel is friendly and curious.
She is halter broke and has been trailered several times, loads well.
Ready to start. I expect her to be easy to break.
From 1-10 would rate her temperament at 4, and I expect her to want to please.
She flags her tail when she prances and looks very pretty.
Named after my sister, Hazel, who is kind, easy-going, and sociable.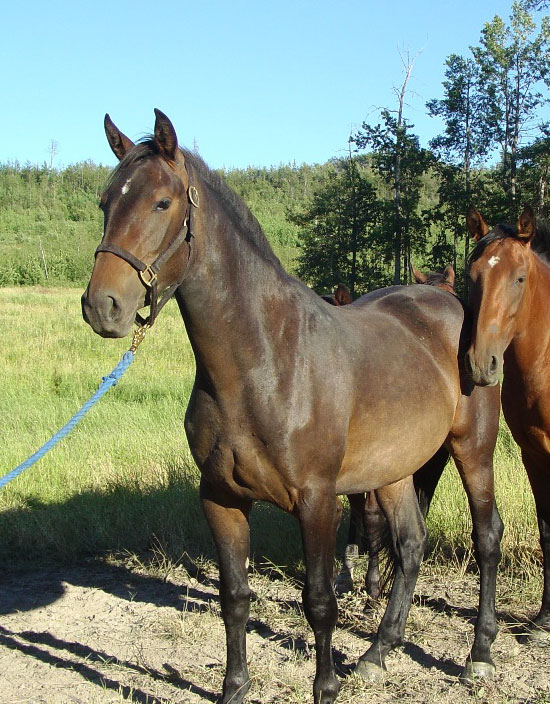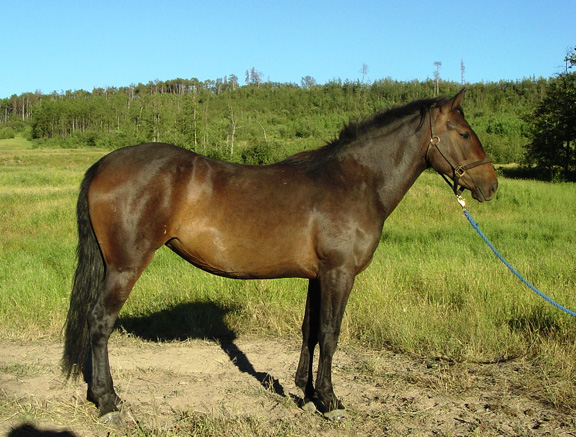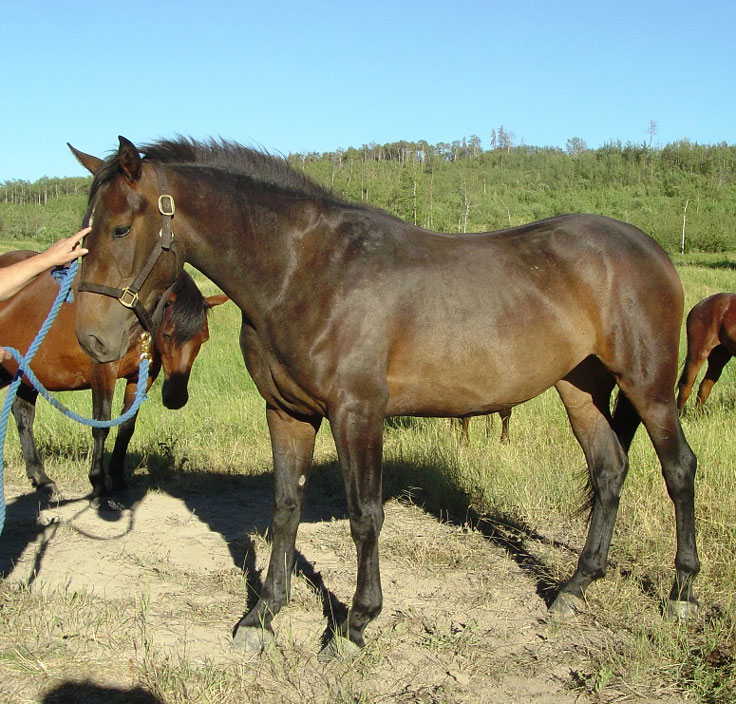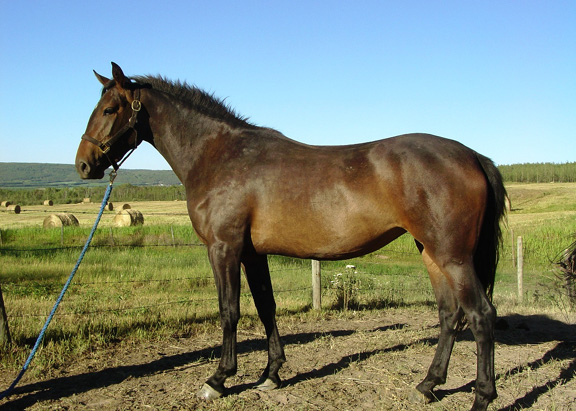 Having a bad hair day! ;-)