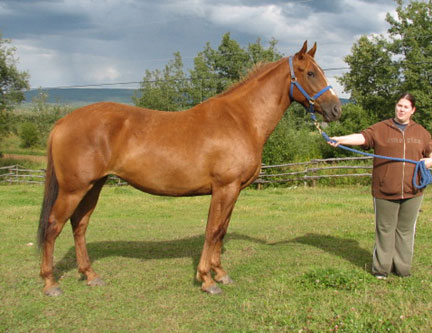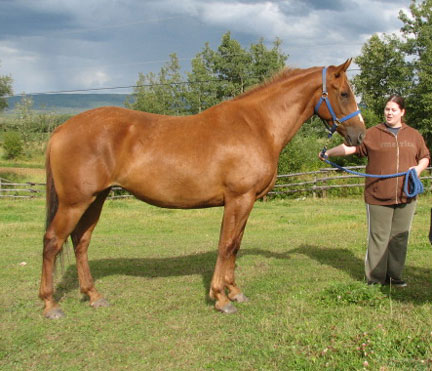 Dam: TB mare out of Golden Supreme, by Northern Supremo.
Sire: Forest Fellow, Cleveland Bay.
Dressage prospect.
She has the rounded topline of her dam when collected, and she collects well.
She is naturally high-headed and gives a lovely arched neck.
Kind eye, friendly and uncomplicated.
She is a round, big-bodied, solid mare!
Huge bone, huge joints.
She can carry a heavy rider with ease.

Photos taken fall 2007 when Escort was 3 1/2 years old.
At Feb 18/10 she looks much the same, and measures 16 hands.
Thanks to Leslie Popovich for her assistance.