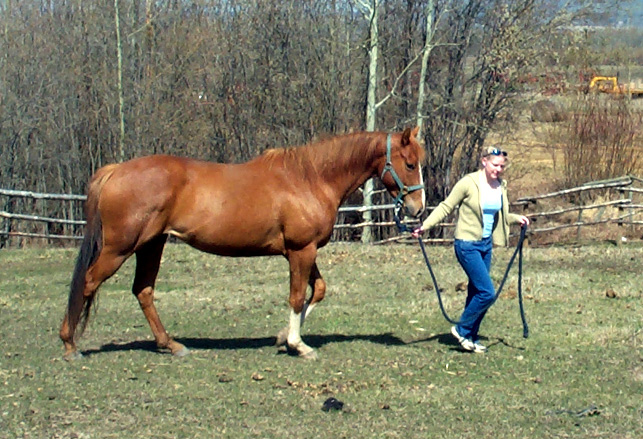 Out of Golden Supreme by Northern Supremo.
By Best Man Out (out of Senator's Choice by Secretariat by Bold Ruler).
This filly would make a dressage prospect.
She has a friendly disposition and doesn't spook at much.
She is very athletic but does not have speed. Has as much power in her front end as in her hind end.
Easy to catch. Follows me around the pasture looking for attention.
Loads and trailers well.
Big bodied mare. I expect the cross with the CB to be very good.
Measured Oct 7, 2004 at 15.3 hands.